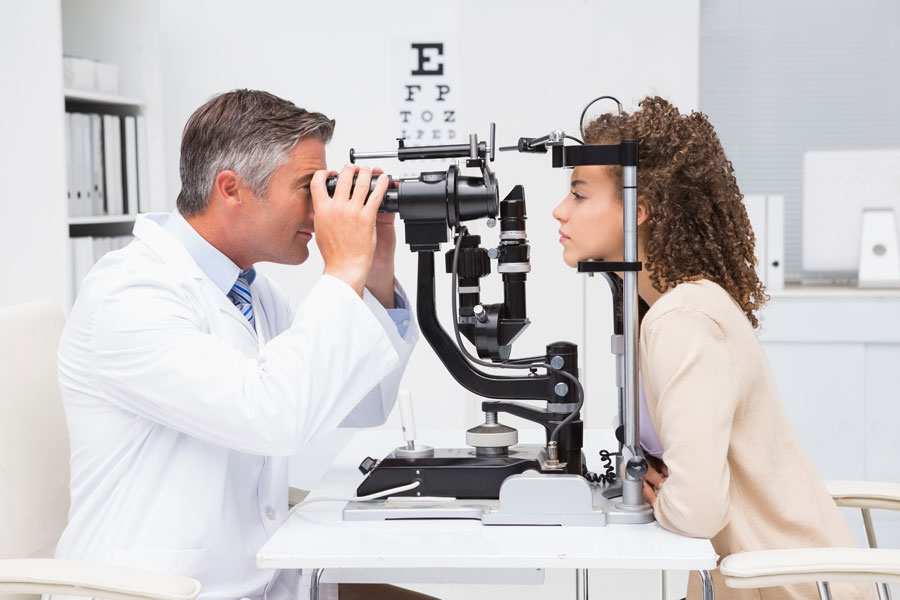 Our Doctors of Optometry take great pride in providing comprehensive and emergency eye care to all individuals ensuring the highest quality of care and personalized service. Our doctors take the time to listen to their patients, and address any concerns, answer any questions, and provide the best vision health care possible.
At Oceanside Optometry Clinic we feel our patients deserve the best. As a result we include advanced testing and imaging in all our full diagnostic eye exams.
The Eye Exam
The vision and eye health assessment at Oceanside Optometry Clinic can be broken down into 2 parts:
The first part is the health examination.
Having 20/20 vision is no guarantee of having healthy eyes. We will perform diagnostic eye health tests that allow the Doctors to evaluate the present and future status of your eyes, the necessary follow up along with possible further testing when medically necessary. Together this is the basis of preventative eye care.
Second, is the vision examination.
We will use a series of lenses to evaluate your personal best achievable vision. Our evaluation includes assessing your comfort and clarity at all distances, so we know how to help you with that pesky computer strain or nighttime driving problem you're having. A prescription will be issued so that individual eye wear recommendations can be made.
Ask us why some patients may even get better than 20/20 vision after our examination!
Specific testing:
Complete medical and ocular history
Visual acuity (sight testing)
Binocular vision evaluation (how the 2 eyes work together)
Refraction (precise prescription determination)
Eye pressure evaluation
Final diagnosis, recommendation and prescription
Internal and external ocular examination with pupil dilation if required (for the detection of eye diseases like glaucoma, macular degeneration, cataracts as well as signs of possible systemic diseases such as hypertension, diabetes, MS)
Additional Testing:
Visual Field Measurement and Assessment
Advanced Glaucoma Screening
HRT III and OCT Optic Nerve and Macular Scans
Contact Lens Medical Management
Digital Retinal Imaging
Pachymetry - central corneal thickness measurement
Business Hours
| | |
| --- | --- |
| Monday | 8:00 am - 5:00 pm |
| Tuesday | 8:00 am - 5:00 pm |
| Wednesday | 8:00 am - 5:00 pm |
| Thursday | 8:00 am - 5:00 pm |
| Friday | 8:00 am - 4:00 pm |
| Saturday | Closed |
| Sunday | Closed |
*The office is closed for lunch between 12-1pm.
*Schedule subject to change on holidays.
*All visits are appointment only so hours are subject to change.
---
Contact Us
Optometry Clinic Services
---