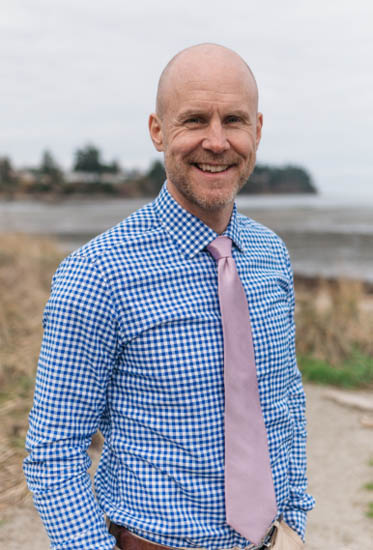 Dr. Gordon Costigan
Optometrist
---
My name is Dr. Gordon Costigan and I am committed to providing the most comprehensive eye care to you, your family, and our community. I promise to thoroughly explain your eye health status and vision with emphasis on preventative care, resulting in an enhanced quality of life.
I graduated from the New England College of Optometry (Boston, Massachusetts) in 1995. Originally from Sudbury, Ontario I find myself in Parksville and Tofino after 18 years of private family eye care practice in Barrie, Ontario. I am very excited to be in this incredible naturally inspiring place. I look forward to serving you.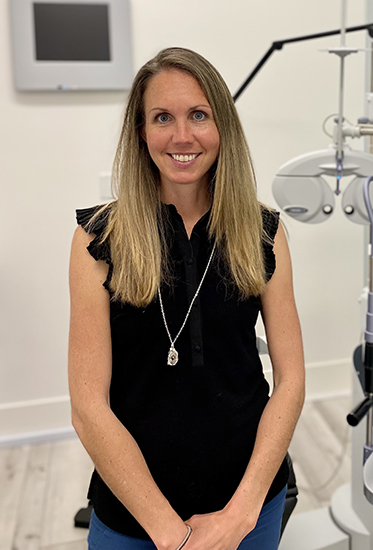 Dr. Amber Henderson
Optometrist
---
Dr. Amber is a Calgary native who moved to Vancouver Island in 2015. She completed her Doctor of Optometry at Pacific University in Oregon, which is where she fell in love with the west coast. She is passionate about eye care and enjoys the challenge of providing solutions to each patient's unique visual needs. When she is not taking care of eyes, you will find her out running, hiking, and spending time with her family and beautiful Malamute, Callie.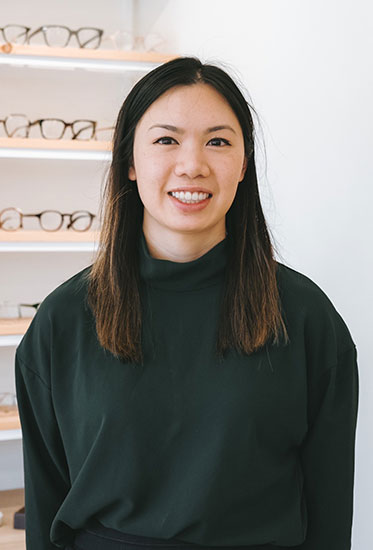 Dr. Kathy Nguyen
Optometrist
---
Dr. Kathy Nguyen was born and raised in Toronto, Ontario. She completed her Doctor of Optometry from Pacific University College of Optometry. Dr. Nguyen has completed training throughout North America in Alaska, Kentucky, New Jersey and right here on Vancouver Island. She has also completed an optometry residency in primary care and ocular disease at Kaiser Permanente Hospital in Tacoma, Washington. She is in the process of sitting for a fellowship with the American Academy of Optometry.
She has previously volunteered to provide eye care to communities in migrant farms in Oregon, Costa Rica and rural China and plans to continue these missions in the future. She is a sitting member of the Continuing Education Committee of the BC Association of Optometrists.
Keep an eye out, you will catch her hiking and trying local eats with her fiancé all over Vancouver Island in her free time.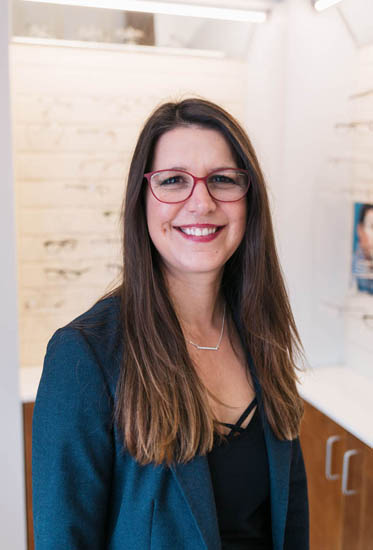 Andrea
Certified Optometric Assistant
---
Andrea has been a dedicated team member since 1997. She has a passion for helping patients find fashionable, unique frames to complement their personalities. She is very resourceful when it comes to troubleshooting and meeting patient's individual needs. Andrea has been living on Vancouver Island since 1989 and enjoys exploring all the adventures the island has to offer.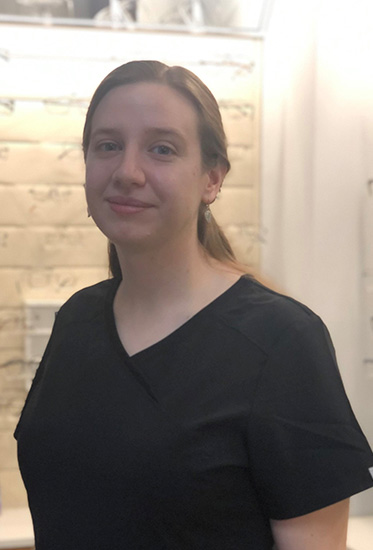 Erin
Certified Optometric Assistant
---
Since joining our team in 2021 Erin has already become certified as a Canadian Optometric Assistant. She excels at providing outstanding patient care and preliminary testing for our patients. For fun she volunteers with Girl Guides of Canada encouraging girls to explore their interests and build confidence.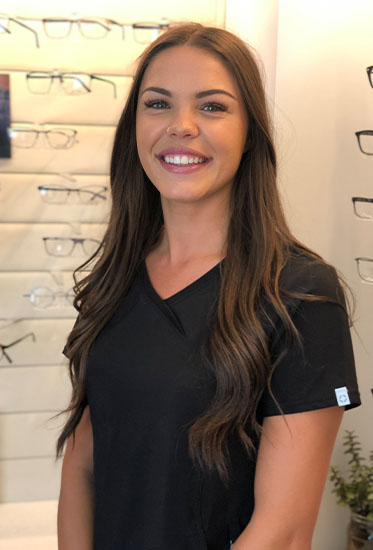 Ariana
Optometric Assistant
---
Ariana joined Oceanside Optometry Clinic in 2022 and is exploring all things optical: pre-testing, treating dry eyes, scheduling, reception - she's stepping up in all aspects of patient care. Having lived in Parksville all her life she knows what it is to love and live in this community. In her free time, she enjoys exploring all that the island has to offer with her new husband and her dog, Remington.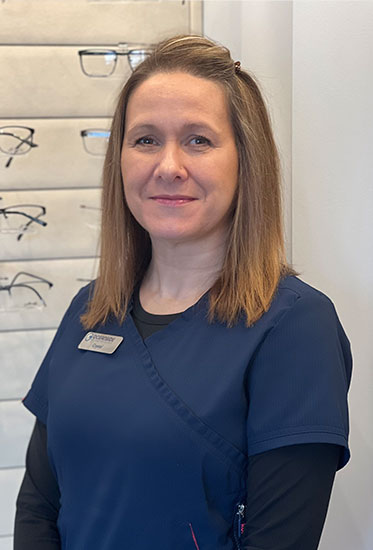 Crystal
Optometric Assistant
---
Crystal has been part of our team since February 2023. She brings her friendly smile to help you with any of our services: reception, dispensary, dry eye treatments, pre-testing and everything in between. Crystal grew up on the island and has returned from living up north to her roots. She enjoys being outdoors soaking up the oceanside lifestyle.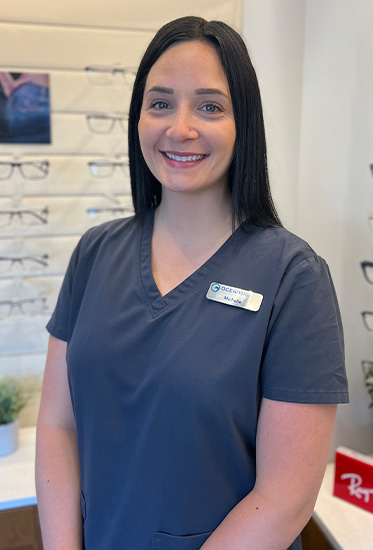 Michelle
Optometric Assistant
---
Michelle joined us in February 2023. She uses her calming demeanour to assist patients with all our services. Though she has a passion for treating dry eyes at the clinic, you will also find her doing pre- testing, reception, and dispensing. Michelle loves all things outdoors and spending time with her family and friends.